1.7%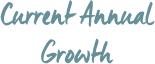 1.7%









Los Angeles, CA

4.9% 570 SF
Median Rent

2017 Rent as a percentage of household income

San Francisco, CA

4.9% 342 SF
Median Rent

2017 Rent as a percentage of household income

Seattle, WA

7.2% 607 SF
Median Rent

2017 Rent as a percentage of household income

Denver, CO

5.9% 915 SF
Median Rent

2017 Rent as a percentage of household income

Austin, TX

3.1% 1,049 SF
Median Rent

2017 Rent as a percentage of household income

Dallas/Fort Worth, TX

3.8% 1,210 SF
Median Rent

2017 Rent as a percentage of household income

Chicago, IL

.09% 641 SF
Median Rent

2017 Rent as a percentage of household income

Nashville, TN

3.8% 1,200 SF
Median Rent

2017 Rent as a percentage of household income

Washington, DC

1.1% 558 SF
Median Rent

2017 Rent as a percentage of household income

Boston, MA

3.9% 399 SF
Median Rent

2017 Rent as a percentage of household income

New York, NY

3.2 271 SF
Median Rent

2017 Rent as a percentage of household income

Miami - Fort Lauderdale, FL

3.2% 909 SF
Median Rent

2017 Rent as a percentage of household income

1

Austin, TX

The Austin market has benefited from a diverse economy, growing educated workforce, and an undeniable hip factor. The reputation of "I want to find the next Austin" has become a household slogan amongst real estate professionals and for good reason, with Austin topping the wish list for most domestic investor's wish lists this year.
The market is likely to continue to see an increase in mixed-use development, bringing compatible uses together and enhancing the experiential feel of communities.
2

Dallas/Fort Worth, TX

The Dallas/Fort Worth area is an 18 hour city rapidly approaching the ranks of the core primary markets. Ranking at the number 2 spot, Dallas/Fort Worth offers world class public transportation, low cost of living, and an attractive cost of doing business. Although in-migration and the rise in demand are hiking up housing and rent prices, Dallas/Fort Worth is utilizing smaller lots and higher density to keep affordability options available.
With a continually diverse economy, Dallas/Fort Worth has benefited from growing medical facilities, an expanding technology sector, and an educated workforce supported by both 4 year universities and local community colleges.
3

Portland, OR

New residents continue to pour into Oregon's largest city, attracted by the high quality of life, competitive salaries, and low business costs. Strong economic growth has spurred Portland to a top ranking city in 2017's Market Rankings report, supported by their backbone technical and business services industries. These jobs not only attracted new residents, but pushed income levels to a new high.
Due to the relatively affordable rent prices in the Portland metro area, this market should have little problem filling the current units under construction.
4

Seattle, WA

With both population growth nearly twice the national rate and a strong stable increase in jobs, Seattle single family housing and multifamily housing will see an increase in demand. Tech hiring has become a hot commodity in this market, with a sharp rise in information technology firms focused on cloud computing and internet retailing. Although Seattle has lessened its grips on the aerospace manufacturing industry, tech is quickly becoming the dominant player in the market allowing for strong job growth, high wages, and a demand for housing to fill the additional 5% growth in multifamily inventory.
5

Los Angeles, CA

As the most populous city in California, the Los Angeles economy continues to to transform into a tech hub attracting companies from northern California looking for lower real estate costs and a massive labor pool. Although Los Angeles is experiencing resistance to new development by organized locales, the continued improvement and development of the mass transit system in the metro area is opening up opportunities for development within proximity of the transit line. A number of of employers may not even consider a location unless it's within a specific distance to mass transit.
Los Angeles continues to benefit from their infamous entertainment industry, while also experiencing an aggregation of research universities located in the metro area.
6

Nashville, TN

Nashville has transitioned to an upper-tier secondary market currently thriving with a vibrant urban core. This 18 hour city maintains its hip factor as seen by the high number of graduates pouring out of the Nashville-area colleges and universities. With a diverse economy, Nashville benefits from health care, technology, tourism, and education; each sector continually adding jobs and competitive wages.
This transition does not come without concern. With more than 15,000 units under construction, developers have become weary, warning of overbuilding and overheating the multifamily sector.
7

Raleigh/Durham, NC

Raleigh/Durham is a picturesque 18 hour market, combining affordable living, attractive business costs, a concentration of research universities, and a moderate climate. With the lack of an urban core community, Raleigh/Durham makes up with multiple neighborhood cores that provide residents with live/play communities and the option to commute into work. All property sectors are showing signs of improvement with an increased interest in mixed-use developments, as well as campus-style business parks that provide workers new lifestyle options.
8

Orange County, CA

Orange County's core economy is thriving under the financial services, technology, and tourism industries, while also benefiting from access to the Los Angeles and Long Beach ports. This diverse economy has supported high and middle-wage job growth that continues to push higher incomes and fill housing units.
Much like Los Angeles, Orange County is seen as an affordable tech location when compared to their neighbors in Northern California. The combination of research universities providing a locally educated workforce and growing access to venture capital is driving the creation of software, medical device, and biotechnology startups.
9

Charlotte, NC

The largest city in North Carolina, Charlotte, remains in the 2017 Markets to Watch top 10 due to attractive employment growth distributed over multiple industries. This established 18 hour city has a strong core economy, acting as the financial hub for the Southeast. Charlotte is the leader in infill development, steadily increasing residentialoptions within the downtown area and even more development located in neighboring suburbs.
10

San Francisco, CA

Consistently ranking as a top real estate market, as well as experiencing one of the strongest economic growths in recent history, San Francisco needs to convince the rest of the real estate world that this boom will not be followed by a bust. As the recent economic gains in San Francisco begin to normalize, the market is experiencing a shortage in labor, housing, and commercial space that resulted in a sharp rise in cost.
Real estate activity is still projected for a strong 2017 showing, with foreign investments flowing into longer-term developments and not limited to existing properties.