Live Smart, Live Simply,
Live Healthy, Live Your Bliss
#LPCLiveInspired
This year, the LPC Live Inspired campaign will teach our LPC neighbors how to save money, be organized, practice healthy living, and ways to express your passions! The campaign will include statistics, tips, and life-hacks that renters will find practical and useful in their day-to-day life.
Live Smart
#LPCLiveInspired Series
HOW TO Live Smart FINANCIALLY WITH EXAMPLES OF HOW TO PUT MORE COINS IN THAT PIGGY BANK!
Live Smart Infographic


The average American spends roughly this amount per year on coffee alone if they drank a cup of coffee from a coffee shop every day.


They could reduce that number to as little as this amount per year if only they drank coffee at home.
The average American spends this amount per year in gasoline.

Walk to work at a conveniently close LPC community.
Keep tires inflated optimally.
Routine maintenance to keep car's gas use optimal
Remove unnecessary weight
Tighten gas caps - according to Car Care Council, an estimated 147 gallons of gas are lost to evaporation each year.
The average American spends this amount per year on food and drink (breakfast, lunch, dinner combined) when eating out.
Amount of gym membership money that goes to waste from under utilization
Percentage of people with gym memberships that never use them
Coffee
Buying coffee daily
Gym
Memberships at
average price

Coffee
Making coffee at home
Gas
Saving on gas (cut by 25%)
Meals
Eating in (cut eating out
expenses by 50%)
FREE
Gym
Working out in Lincoln Fitness center/running around the local neighborhood
Live Simply
#LPCLiveInspired Series
HOW TO Live Simply BY DECLUTTERING, ORGANIZING, AND SIMPLIFYING YOUR SURROUNDINGS.
Live Simply Infographic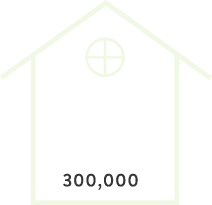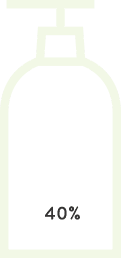 In a 2008 NAPO survey of 400 consumers nationwide, they said:
27%
Feel Disorganized
at work
91%
Would be more
effective & effecient
if their workspace was better organized
28%
Would save over
an hour per day
27%
Would save 31 - 60
minutes each day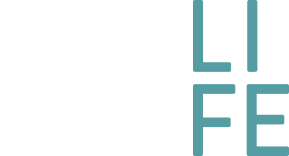 Give Everything a Home
Make easy-to-access storage spaces for things you use all the time, and don't let your storage spaces get cluttered. Be creative about finding places for things. In addition, as a BIG NO: never label a storage space as "Miscellaneous"!
Declutter Regularly
Find time each week to organize. Highly organized people make sure they find time every week, or more, to organize their things. Stuff does not stay organized on its own; it needs to be reorganized continuously and consistently.
Keep Only What You Need
People who live organized lives only keep what they need and what they really really want. Having fewer things also means that you enjoy those things more and feel better about using everything you own, rather than letting half of what you own collect dust.
Know Where to Discard Items
Less stuff means less clutter. Donate things you haven't used in over a year to thrift stores and clothing drives. Sell items on Craigslist, eBay, or list them on your apartment community's classifieds.