Live Smart, Live Simply,
Live Healthy, Live Your Bliss
#LPCLiveInspired
This year, the LPC Live Inspired campaign will teach our LPC neighbors how to save money, be organized, practice healthy living, and ways to express your passions! The campaign will include statistics, tips, and life-hacks that renters will find practical and useful in their day-to-day life.
Live Smart
#LPCLiveInspired Series
HOW TO Live Smart FINANCIALLY WITH EXAMPLES OF HOW TO PUT MORE COINS IN THAT PIGGY BANK!
Live Smart Infographic


The average American spends roughly this amount per year on coffee alone if they drank a cup of coffee from a coffee shop every day.


They could reduce that number to as little as this amount per year if only they drank coffee at home.
The average American spends this amount per year in gasoline.

Walk to work at a conveniently close LPC community.
Keep tires inflated optimally.
Routine maintenance to keep car's gas use optimal
Remove unnecessary weight
Tighten gas caps - according to Car Care Council, an estimated 147 gallons of gas are lost to evaporation each year.
The average American spends this amount per year on food and drink (breakfast, lunch, dinner combined) when eating out.
Amount of gym membership money that goes to waste from under utilization
Percentage of people with gym memberships that never use them
Coffee
Buying coffee daily
Gym
Memberships at
average price

Coffee
Making coffee at home
Gas
Saving on gas (cut by 25%)
Meals
Eating in (cut eating out
expenses by 50%)
FREE
Gym
Working out in Lincoln Fitness center/running around the local neighborhood
Live Simply
#LPCLiveInspired Series
HOW TO Live Simply BY DECLUTTERING, ORGANIZING, AND SIMPLIFYING YOUR SURROUNDINGS.
Live Simply Infographic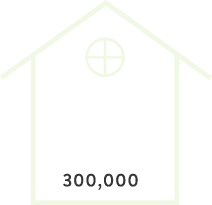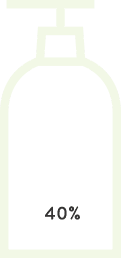 In a 2008 NAPO survey of 400 consumers nationwide, they said:
27%
Feel Disorganized
at work
91%
Would be more
effective & effecient
if their workspace was better organized
28%
Would save over
an hour per day
27%
Would save 31 - 60
minutes each day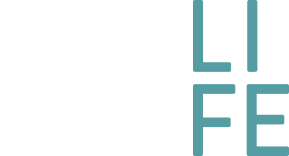 Give Everything a Home
Make easy-to-access storage spaces for things you use all the time, and don't let your storage spaces get cluttered. Be creative about finding places for things. In addition, as a BIG NO: never label a storage space as "Miscellaneous"!
Declutter Regularly
Find time each week to organize. Highly organized people make sure they find time every week, or more, to organize their things. Stuff does not stay organized on its own; it needs to be reorganized continuously and consistently.
Keep Only What You Need
People who live organized lives only keep what they need and what they really really want. Having fewer things also means that you enjoy those things more and feel better about using everything you own, rather than letting half of what you own collect dust.
Know Where to Discard Items
Less stuff means less clutter. Donate things you haven't used in over a year to thrift stores and clothing drives. Sell items on Craigslist, eBay, or list them on your apartment community's classifieds.
Live Healthy
#LPCLiveInspired Series
HOW TO Live Healthy BY DIETING, EXERCISING, AND REDUCING STRESS TO CLEAR YOUR THINKING AND TO GIVE YOURSELF A SENSE OF CALM.
Live Healthy Infographic
There are
two stages
of my life:
I should eat.
I shouldn't have eaten that much.
Number of calories the average American consumed in 2016...almost 2,000 calories too many!
Caloric increase in consumption from 1961 to 2010:
37% sugar & fat
22% grains
14% dairy & eggs
13% meat
8% produce
6% other
(alcohol & misc.)
Total daily calories consumed
Recommended daily calorie intake
I'm not so much on a
diet
as I am eating things that aren't just
bread
Number of minutes of exercise needed per week to remain healthy.
Percentage of people actually hitting 150 minutes per week.
Average number of minutes adults are exercising per day, which FALLS SHORT of...
Doesn't eat carbs for
6 hours rewards self
Doesn't eat carbs for 6 hours rewards self
A 40-year-old man of average height and weight who's moderately active needs
A 40-year-old woman with corresponding characteristics needs
Number of calories you'll need to burn to lose one pound
Eating more protein can reduce appetite, cut cravings by 60% and increase the amount of calories you burn
Avoid sugary soft drinks (and fruit juices), the most fattening items in the modern diet
Drinking more water can help with weight loss
Reduce carbohydrate intake, especially refined carbs and sugars
exercise and lift weights
My head says gym but
says happy hour
Strengthen your immune system
Stronger and conditioned metabolism and cardiovascular system
Have a more restful night's sleep
Physical activity has a wide range of health benefits - including mental health! When you exercise you will have...
Reduced anxiety
and happier moods
Reduced feelings of stress
Clearer thinking
A greater sense of calm
Increased self-esteem
Reduced risk of depression
Sources
Dietary stats that establish the need to #livehealthy
Exercise stats to establish the need to #livehealthy
Exercise stats to establish the need to #livehealthy
Tips to help you live #livehealthy mentally Live Your Bliss
#LPCLiveInspired Series
WHAT DOES Live Your Bliss MEAN EXACTLY? IT'S A CALL TO EMBRACE THE PARTS OF YOUR LIFE THAT YIELD THE MOST HAPPINESS; A MISSION TO DISCOVER YOUR PASSIONS, MINDFULLY PURSUE YOUR JOY, AND FILTER OUT NEGATIVITY. FIRST AND FOREMOST, IT'S ABOUT ENJOYING THE RIDE.
Live Your Bliss Infographic
what
makes

Try to hone in on the moments where you feel the most inspired, at ease or connected to someone or something.
shake
up your
normal schedule by sprinkling in the things that bring on happiness within
Choose a hobby that energizes you and use that to kick start your day. You might find that waking up a half hour earlier for a walk to the park or meditation session can do wonders for a clear mind.
Loop in what brings you ease during one of those low periods you may face during the day or to help you wind down at the end of the day.





Make it a point to pursue a passion
that leads to connection
Make it a point to pursue a passion that leads to connection by adding it to your
by adding it to your
Energizers
Walking and jogging
Swimming and biking
Listening to workout music
Hiking in nature
Playing with animals
Calmers
Yoga and meditation
Reading and journaling
Cooking with friends
Drawing and puzzling
DIY and crafting
Activities that foster connection with
s
o
m
e
o
n
e
or
s
o
m
e
t
h
i
n
g
In-person meet-up

Call a friend or family member

Share playlist and podcast recommendations
Send a handwritten note

Give a meaningful gift

Volunteering and philanthropic activities
m
i
n
d
f
u
l
l
y
p
r
e
s
e
n
t
We hear a lot about unplugging from social media and the outside world for good reason! Immerse yourself in moments of joy by putting your phone in another room. The temptation to tap in is gone. Doing so helps you to filter out toxic energy and influences and keeps your focus on what's happening around you. Soak in the sunshine and fresh air with frequent trips outside. Find comfort in the present moment.
Harmful effects of social media:
Shrinks face-to-face moments
Decreases your investment in meaningful events
Promotes sedentary behavior
Encourages internet addiction
Negatively impacts self-esteem
Increases anxiety
Sources